Vienna Heurigen Show & Dinner
Join us for a traditional Austrian dinner and impressive Heurigen show!
Normally, this event is on the second Conference day. The exact date/hour will be clear 3 weeks before the event.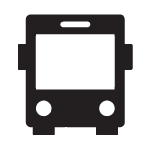 Transport: Arranged bus transport (19:00- meeting point Maria-Theresien-Platz, 1010 Wien)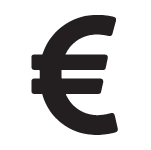 Price: € 39 (kids: 2-12 years old: €19) / voucher & conf. badge needed/
Requested min: 35 persons
---
The most important feature of any Heuriger is the wine, traditionally made by the owner and usually only a year old. The rustic ambient of this genuine Wine Tavern (in family possession since 1602), which is situated in the heart of the quaint Viennese wine village Neustift am Walde, provides an ideal setting for an authentic experience of Viennese music, cuisine and wine culture. While enjoying your delicious food and wine you will be entertained by performances, inspired by the traditional wine tavern culture, famous arias and waltz or polkas melodies, performed by traditional, colorful dressed charming singers, dancers and musicians.
Standard Dinner Menu /a subject to change/:
Appetizers
Various cheese spreads, bread, rolls
Soup
Clear soup with pancake stripes
Main Course
Schnitzel Viennese style, parsley potatoes, salad
Dessert
Viennese apple strudel
Drinks
Wine unlimited,
table water
---
---
All SGEM Vienna Green social program events will be organized in the period of the Conference – 3 or 4 days, according the number of lecturers. The exact date/hour schedule be announced 3 weeks before the event. It is possible to have a limited number of social program events, according the number of participants, period/season, working time of museums, needed minimum number per group visit for every event etc. But, be sure, that the Organizing Committee do their best to have every time amazing social program.
Find the meeting point on the Map: